Presto, ClickHouse, StarRocks: Real-Time Analytics at a Top Social App
Publish date: Jun 14, 2022 5:26:21 PM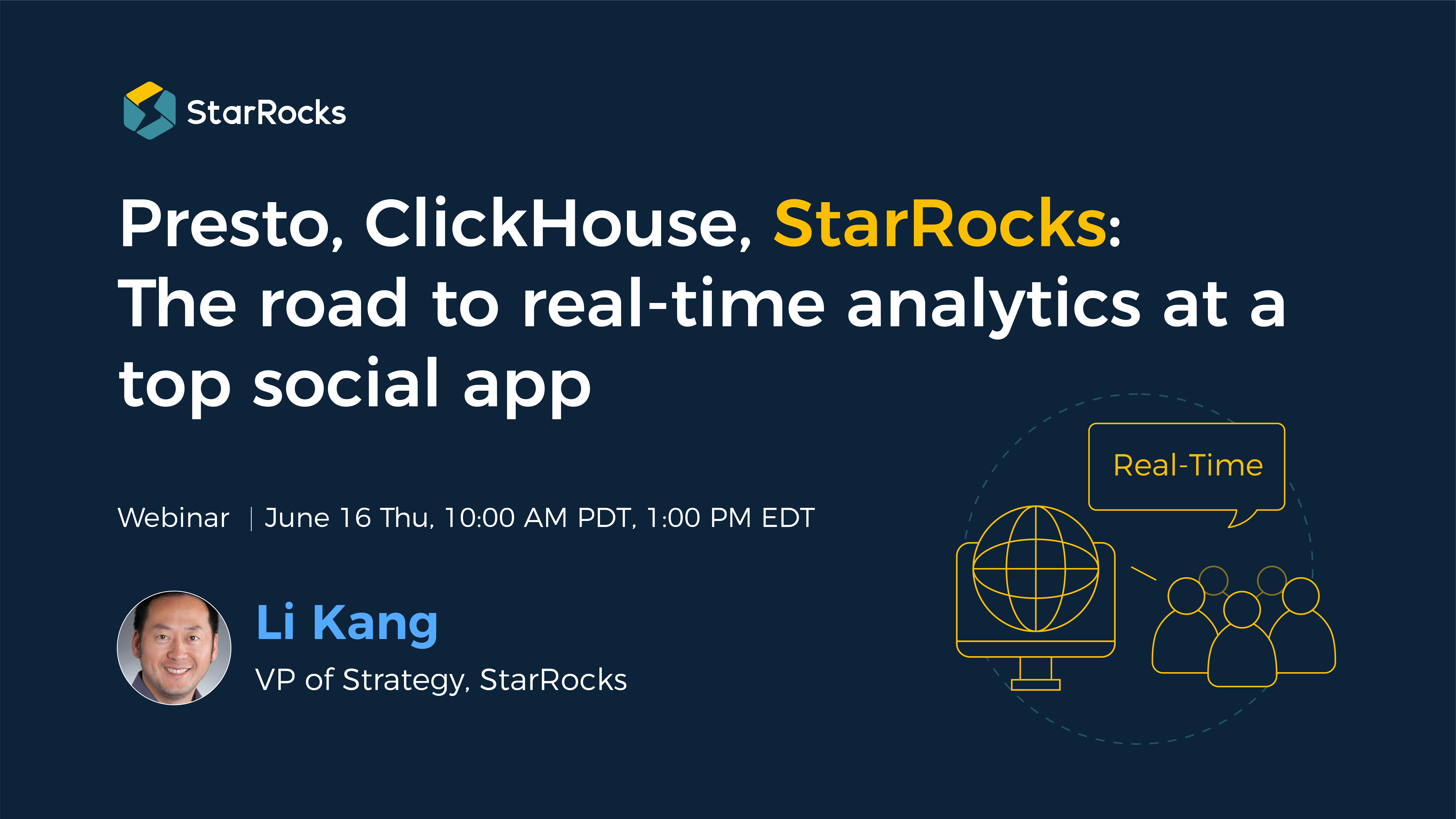 Understand your options when it comes to achieving true real-time analytics when working with massive data volumes. In this webinar, you'll learn how to overcome the most common challenges posed by real-time analytics at enterprise-scale as well as what tools are available to you to make delivering real-time analytics easy.

Join Li Kang, StarRock's VP of Strategy, as he shares the journey engineers at a top social network took to position itself as one of the most advanced real-time analytics operations in the world.

This discussion includes:


A look at the real-time engineering taking place at a major social media company.

The pros and cons of your current options for delivering real-time analytics.

A Q&A led by an expert with experience deploying real-time systems.
Discover how build your own real-time analytics toolbox.